Subscribe to our newsletter
Promotions, new products and sales. Directly to your inbox.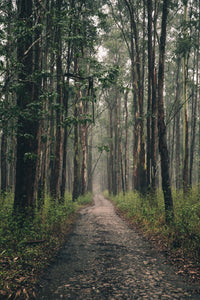 About Us
Tim Ogg
Forged in Fire Champion Jessie Wipperman
Are you tired of all the subpar knives on the market? Are you looking for something that will last a lifetime without breaking the bank?
If you answered yes to either of those questions then you are in right place. 7Forge was born from an idea that everyone deserves to have a good knife. Friends and founders Tim Ogg and Jessie Wipperman found themselves looking for a knife company that put product quality over profit at a price that was attainable. We found that many companies offered a high quality knife but at a price point that just wasn't within reach. So, we did the only logical thing that one can do when faced with such a decision. We amassed thousands of dollars of materials and equipment so that we could create a high quality product that the world could enjoy, without having to sell a kidney.

Our knives are handmade in Des Moines Iowa and guaranteed for life. Pick up your first 7Forge today and join the family!